Nürnberg
After I arrived in Nürnberg, I took my usual walk through the city: without a clear plan, just going where it looked interesting. This is how I usually approach any new city. My walk lead me all over the old city and up to the Imperial Castle ("Kaiserburg"). It is surrounded by many parks and gardens, which provided some urgently needed shade on a very hot day.
Nürnberg is definitely worth a visit. Many old buildings, a lot of history to discover and a very active vibe are the main points I noticed.
On the second day I was looking for a way to survive the heatwave that swept across Europe. So, I spontaneously decided to visit the zoo ("Tierpark"). This turned out quite well as large parts of it are in a forest. The biggest surprise for me was that they also have a lot of focus on water animals, including a big artificial lagoon with dolphins and seals! At the end of the day I strolled once more through the old city.
Towards Innsbruck
For the next leg of my journey I traveled towards Innsbruck. Going by train through the Alps is something quite special, when the landscape slowly changes and you can no longer see into the distance. My destination was a small town called Mutters, just a little outside (and above!) Innsbruck. I had decided against staying in the city and on my trip there it became clear that I had made the right decision.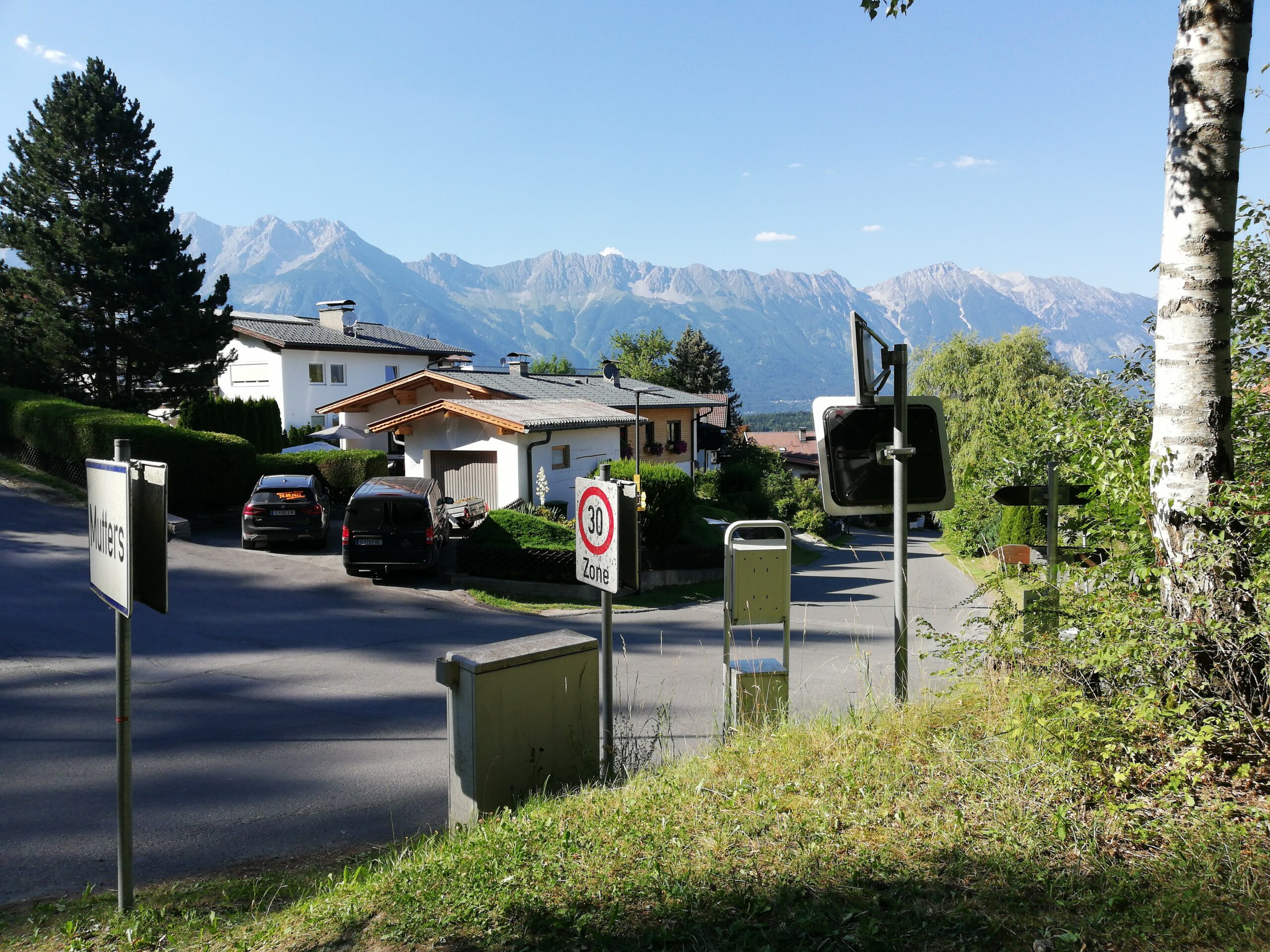 I was quite impressed how easy this place could be reached with public transport. From Innsbruck main station it was a 10 minute walk (or a quick bus ride) to the station of the Stubai Valley Train ("Stubaitalbahn"), which is actually a normal tram, but it slowly winds its way upwards towards various villages. My hotel was actually just a 5 minute walk from one of the stations. Super convenient!
First Taste of Mountain Air
After a small walk on the first day to explore the village, I took the cable car ("Muttereralmbahn") the next day, which brought me from about 800 meters above sea level to 1500. From there I hiked along the "Innsbrucker Almenweg" to the "Birgitzer Alm" on 1840 meters. I chose this route, because it was advertised as being mostly a forest path. Perfect for a very hot day. Initially I thought I had made a huge mistake, because the path was quite wide, fenced in and a bit boring. After a while, however, it turned into a proper hiking trail as I had hoped for. It was quite exhausting for me, but felt equally rewarding in the end. It was exactly what I had hoped for.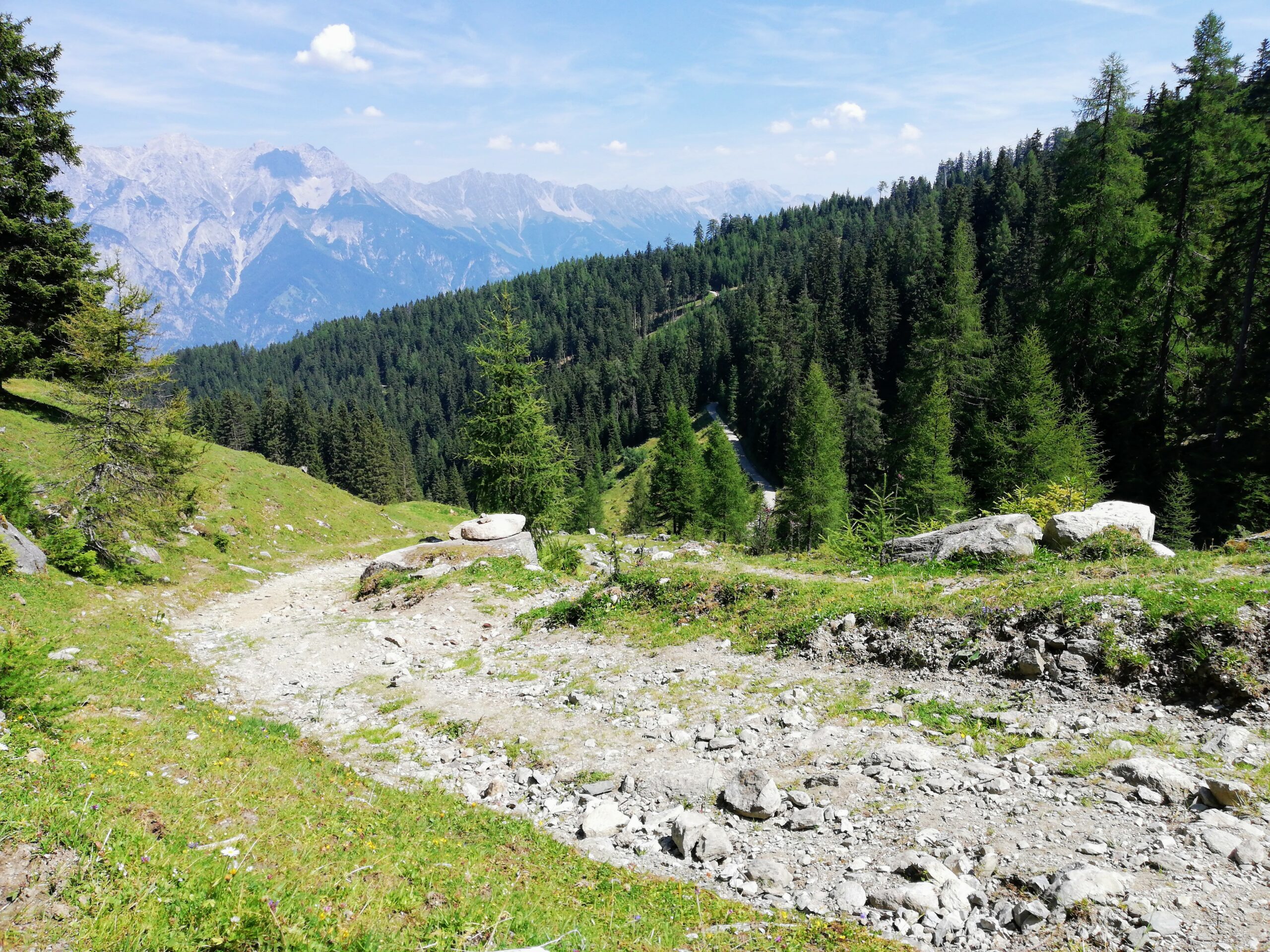 Tyrol's Capital
The second day I spent down in the valley in Innsbruck. It's an interesting city. There are a lot of narrow streets with old and beautiful house there. It also felt very busy to me in general, but also especially in the more touristy parts, which were very crowded. On the lookout for something fun to do I decided to take the "Hungerburgbahn", which connects the inner city directly with a part of the city that lies several hundred meters higher. It's a curious contraption and a nice small adventure by itself.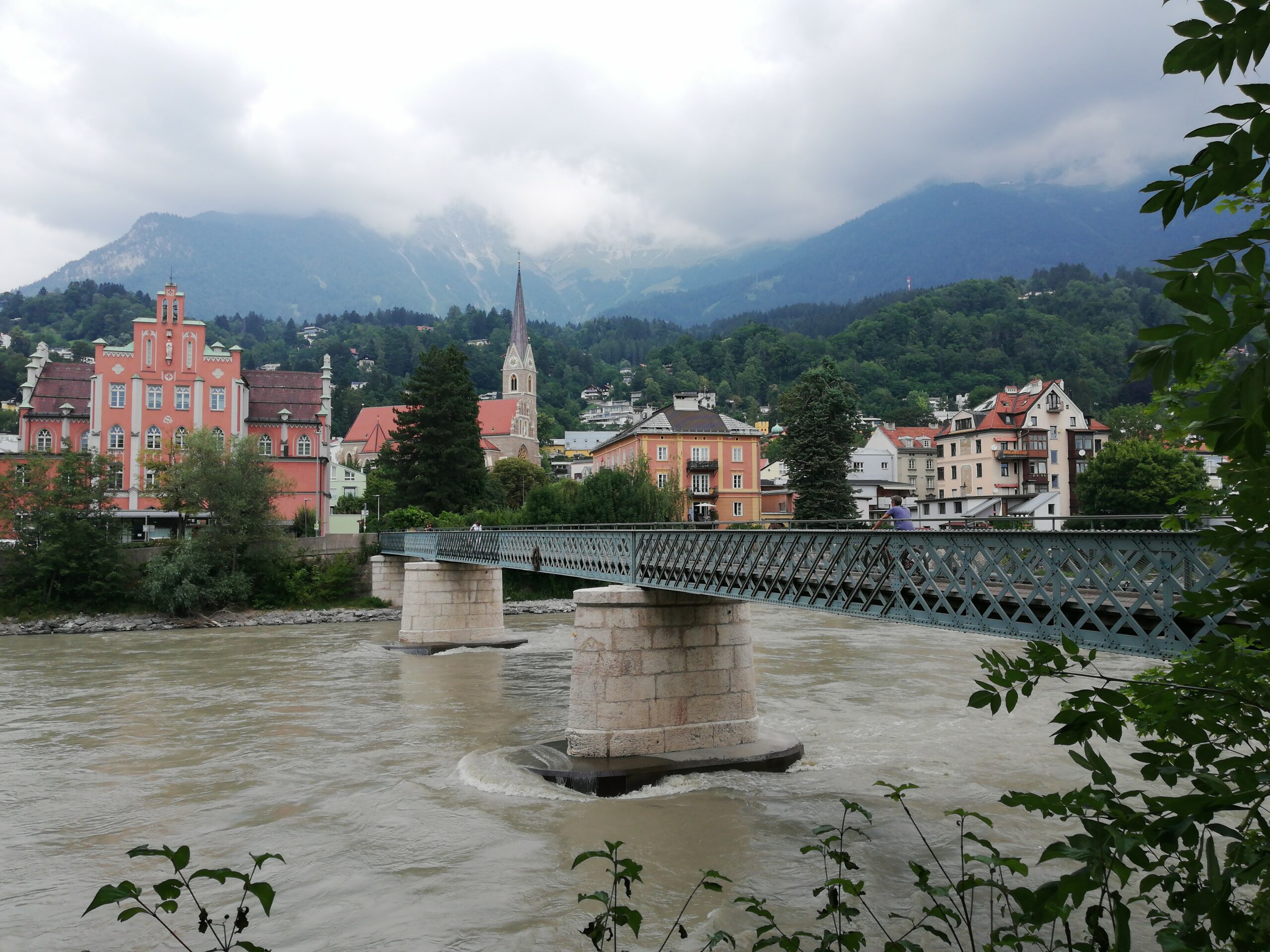 One of the stops is the Alps Zoo ("Alpenzoo"). So, I gave that a try as well and enjoyed it. It's a very interesting concept to have a zoo on the side of a mountain. They made full use of that and created very unique enclosures with viewing points from different angles, all connected with sometimes quite steep pathways. The most unique thing about this zoo is, however, that they only have local wildlife there, no exotic animals. The focus is clearly on educating people about what's around them already and, of course, to raise awareness that nature needs to be protected. I especially enjoyed the wildcats, which I had never really seen before.
It took me a little over two hours to see everything and afterwards I went all the way up to Hungerburg and had initially planned to go all the way up to Hafelekar (which they call "Top of Innsbruck"), but it was a cloudy day and there would not have been much to see up there. So, instead I returned to the inner city, got dinner and then made my way back to the hotel.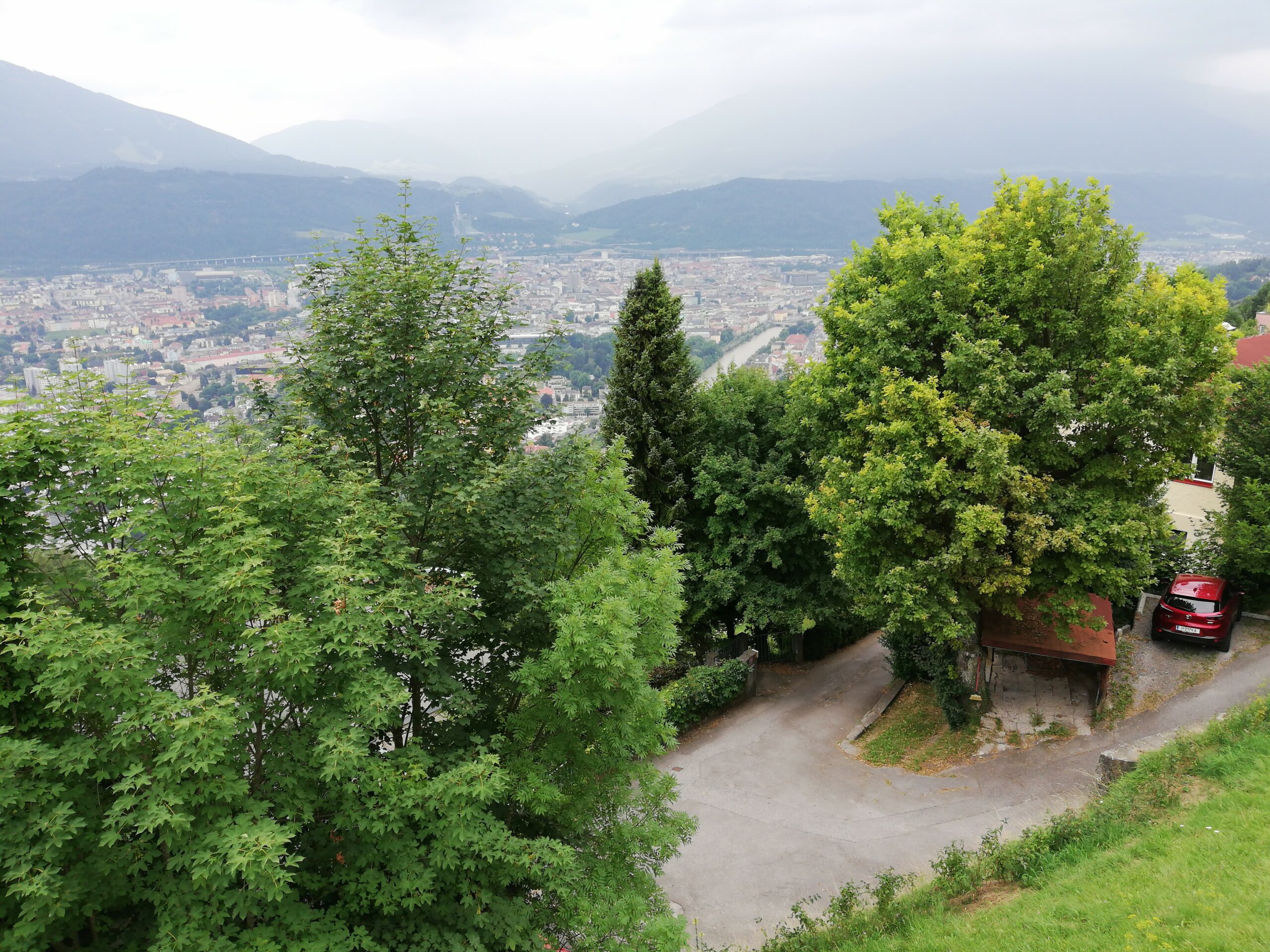 It should not be a surprise at all, but it still amazes me every time how long a week can stretch when you're staying active. This only covered the first half of the week, so I'll add a second part for the other half later.